New York State Parks Outdoor Adventures
Outdoor activities surrounded by majestic mountains are just a few hours north of the hustling, traffic ridden, stressful – but great city – climate of New York's Manhattan island in the beautiful, healthy, relaxing mountain ranges of Harriman/Bear Mountain, The Adirondacks and Catskill State Parks.
The Catskills and Adirondacks are called New York State Parks, but are actually Forest Preserves. and all three parks offer a variety of short and rugged hiking trails, full camping sites and a variety of water sports that cater to families and outdoor groups.
Harriman/Bear Mountain State Parks
Only forty-five north of NYC is Harriman State Park. Harriman's two hundred miles of hiking trails are well blazed with colored markers allowing skilled and beginner hikers to observe the wildlife, vistas and breathtaking Hudson River views.
· Cold water trout fishing all year round including ice fishing.
· Lean-tos, rustic, three-sided shelters with fire pits are dispersed throughout the park – usually in the backcountry and need to be hiked to.
· Sebago Cabin Camp offers rustic cabins, full-service cottages, hiking trails and boat rentals.
· Well blazed hiking trails offer moderate to difficult climbs along with short loop hikes.
Fifteen miles north, Bear Mountain offers many the amenities of Harriman the additional venues:
· The Bear Mountain Inn – built in 1915 of local stone and wood and overlooking Hessian Lake.
· Rustic stone mountain cottages – beautiful inside with individual rooms and a front porch.
· The Bear Mountain Spa – to add luxury to the rustic charm.
· Bear Mountain Oktoberfest – Festival includes bands, German delights and great beer selections.
The Catskills
The famous Catskill Mountains lie in southeastern New York State and is known for the Catskill Forest Preserve affording visitors an amazing array of outdoor adventures including hiking, camping, lodging and ski resorts. In addition, Catskill village is the home to Thomas Cole who founded The Hudson River School which inspired many nineteenth-century landscape painters. The Catskill Region outdoor region includes:
· The phenomenal Catskills waterfalls including Kaaterskill Falls.
· Camping: Tent/Trailer sites and Backcountry camping for the rugged outdoor experience.
· Horseback riding, fly fishing, mountain bike trails, snowmobiling and cross-country skiing.
· Ski resorts including Hunter Mountain and Belleayre Mountain.
· Hiking – Short scenic loop hikes to the challenging peaks reaching 3500 feet.
The Adirondacks
Of the top 100 tallest mountains in New York State, 75 are located in the Adirondacks. Mount Marcy is the highest point in the state with an elevation of 5,343 feet. But the Adirondacks offer a more unique and modern click: a growing focus on sustainable farming with local farmers markets showing the crops. But the unique Adirondacks outdoor experience continues:
· Island camping along the Saranac Lake islands provide secluded, peaceful campsites.
· Glamour camping or "Glamping" is when you hire a licensed Adirondack Guide to guide you through trails.
· RV camping is available and the communities offer electrical, water and sewer hookups.
· Hiking includes the caves and unique rock formations of Chimney mountain and the 46 4000 foot peaks that make up the Adirondack High Peaks
· Kayaking, Canoeing and Rock Climbing for advanced and beginner.
In conclusion, anyone – experienced or beginner – should always know their limitations and stay with a group or hiking partner. All New York State parks have the unique aspect of offering rugged challenges for experienced outdoor athletes and amenities for families and people starting to enjoy the outdoors. Any literature needed is available online including directions, permits for camping and kayaking, trail maps and group prices and private tours.
Article by Tom Kuntzmann.
Photos used: Camping in the Adirondacks (via www.visitadirondacks.com)
---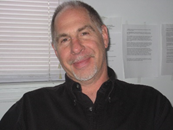 Tom is a published fiction and non-fiction author living in New York. His blog, Stories Lounge NY contains links to his novel and other published articles. Tom is an outdoorsman with main interests in hiking, biking, golf and white- water rafting. He is a member of the Long Island Writers Guild and Appalachian Mountain Club.