The First Lesson When Hiking with Kids: Be Prepared for Rapid Weather Changes!
Last weekend we decided to go for an easy hike with some of our friends. Why did we decide on an easy hike? Because my two-year-old daughter "decided" that she was going to accompany us on this hike. The total distance was 15 km (9 miles) with 930 meters (3,051 feet) ascending and the total time was around 8 hours. It was fun. She was excited as well. The weather was close to perfect.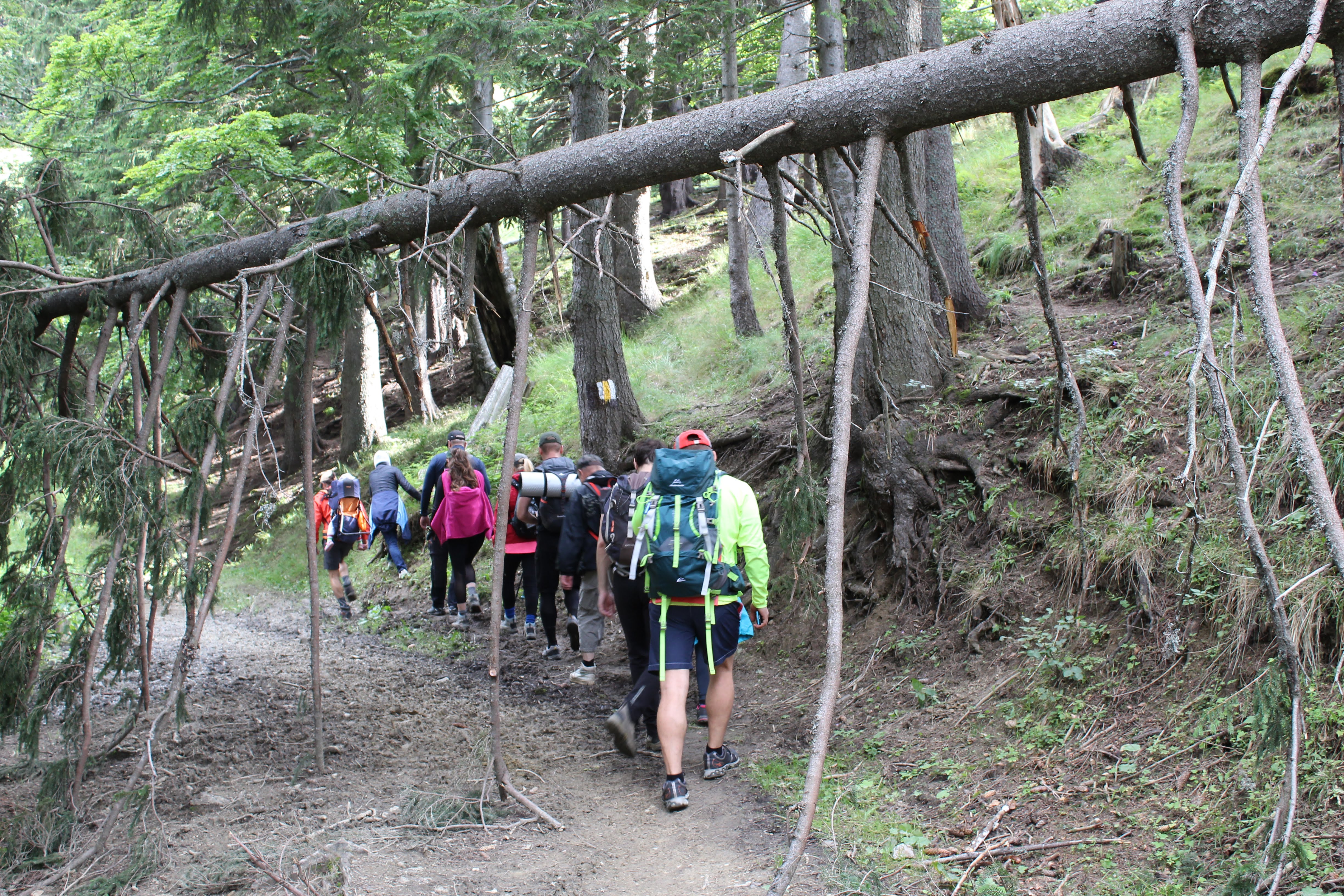 We began our hike from our campsite. Our campsite was in a forest of tall Norway spruce trees and was located at an altitude of 1280m (4,199 feet). We followed the river, which we intersected more than once.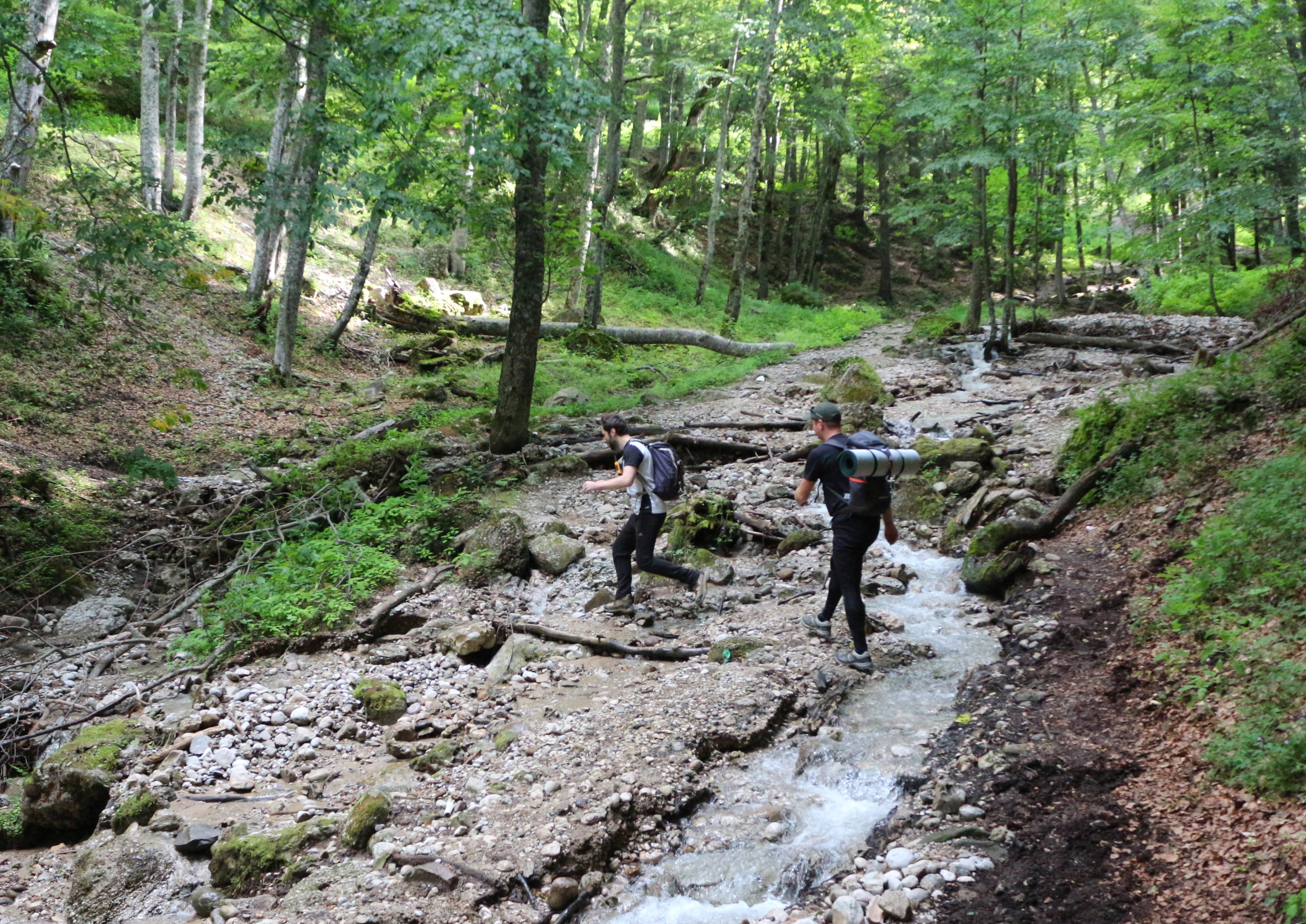 After we had hiked for about three hours, my daughter became bored with her backpack. She was happy to sit in a child carrying backpack, up until this point. She decided that it was time to try her mother's trekking poles.
Okay, let me rephrase that.
My daughter insisted that it was time to try her mother's trekking poles.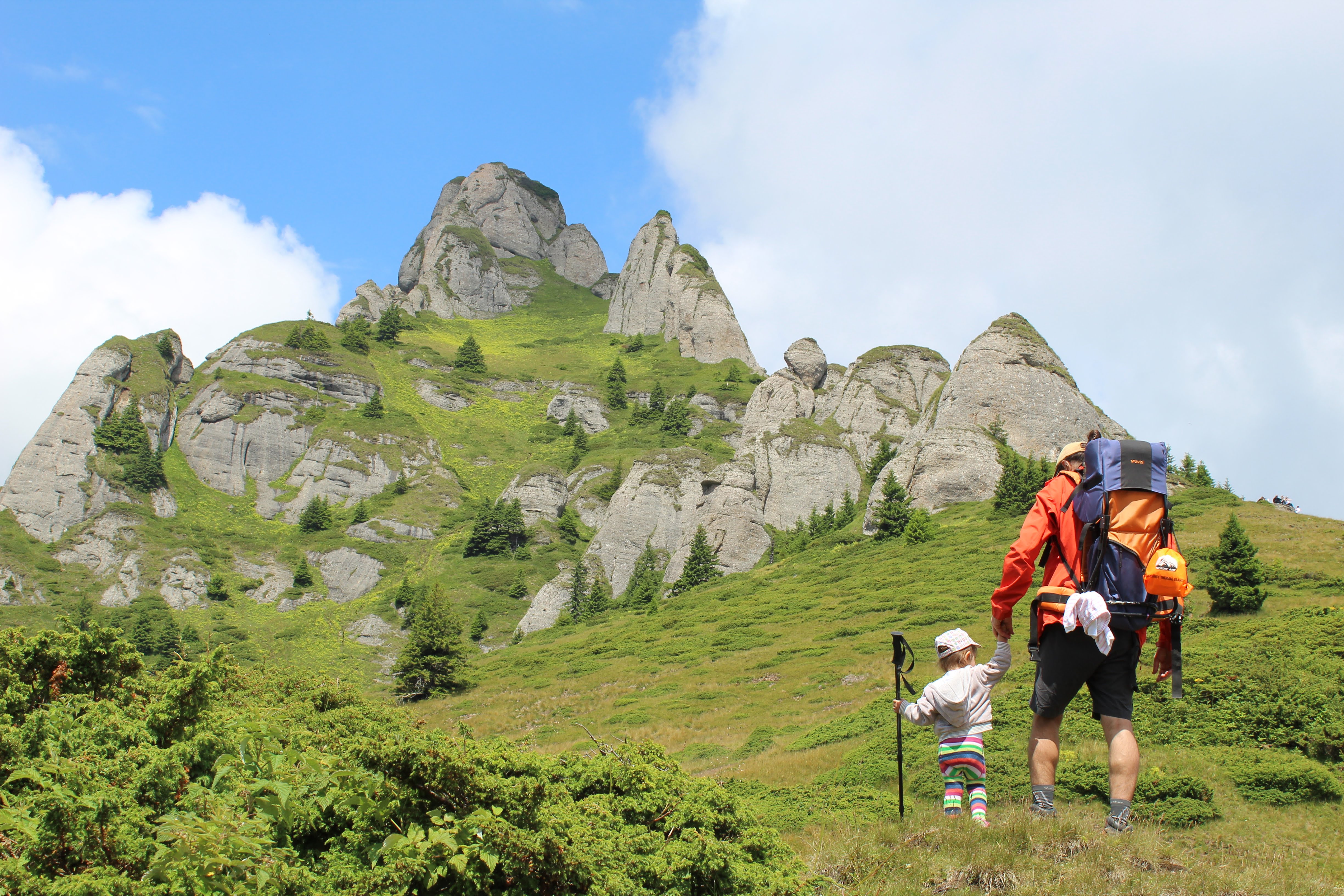 At this point, the weather was decent, the path was rocky, and there was no way to compromise and allow her to go by herself. She began at an altitude of 1689m (5541ft) and continued for about 0.8km (0.5 miles) with one of her mother's trekking poles. This made me extremely proud. I think she gained around 120m (395 ft) in elevation.
Suddenly, however, when we reached the summit of the mountain 1954m (6411ft) the weather began to change. Suddenly, the weather dropped about 10 degrees Celsius and it began to rain. My daughter was well equipped for the hike, but she began to tremble hard. I began to quickly talk to myself.
I told myself "Hey, easy there. Don't panic. Everything is going to be ok."
It took me about 10 seconds, but then I remembered that I packed 2 emergency thermal blankets in my backpack just in case. I grabbed the blanket and quickly began to wrap her up in it.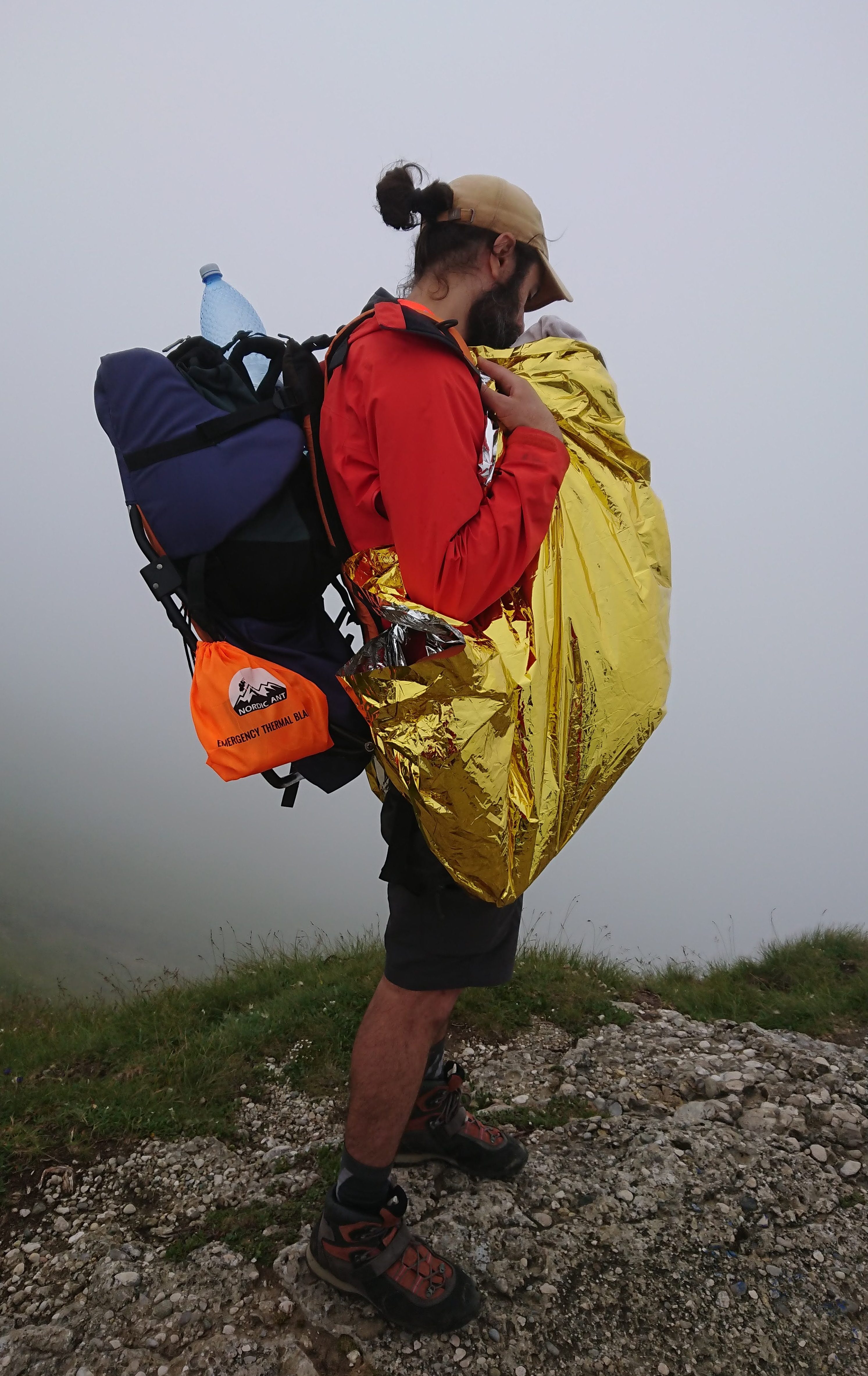 In 2 minutes, my 2 years old daughter was already completely wrapped in a mylar blanket.
Emergency blankets are designed to reflect up to 90% of a person's body heat. Because of this, my daughter began to quickly warm up. Most important, however, she began to smile again. This was an excellent sign.
About 10-15 minutes after the sudden drop in temperature, the weather suddenly shifted again. The sun was back. At this point, I decided it was time to take the blanket from my daughter, fold it, and put it back in the poly pack to be reused next time. At this point, the weather was perfect. We decided to take a few pictures from the peak of the mountain. We also observed we could see more people a few times when we arrived at the top, because of the weather.
After a short discussion, we decided that it was time to start making our way back to the campsite. We headed down for about 1.5-2 hours. When we decided that it was time to stop and take a break, our little companion decided that this was the perfect opportunity for a Siesta.
At the time, we were going through a rocky zone. There wasn't a tree or anything that had any type of shadow. We had to get creative. We used the Mylar blanket and created a mini improvised shelter, canopy. We laid 2 of our backpacks parallel on the ground and placed the blanket between them. The blanket was folded in four and rested on top of a jacket. Another emergency blanket was attached on top to create a shadow. The improvised canopy was ready to use.
The moral of the story is when you decide that you are going to go for a hike with children, it's not only easy. If you are going for a short hike on a gorgeous day, you don't always have to take your "winter" gear with you. However, depending on the length of the hike and location you are traveling to, it is wise to grab some emergency things to take with you, such as thermal blankets. These blankets are compact, lightweight, and do not occupy an excessive amount of space in your backpack. They were handy for me and I'm extremely glad I didn't ruin my daughter's first hike.