The Ultimate Checklist For Your Next Major Hike
The Only Hiking Checklist You Need For Major Hikes
One of the most beautiful experiences is to bask under the pristine views of the mountains. Not only is hiking an amazing hobby, but a way to be one with nature while relaxing. However, it isn't just about the view you'll see, but also the journey, which can be quite difficult if you don't have everything you need.
It's crucial to pack smartly, bringing with you all the necessities without weighing you down. But what do you need for your next major hike? I show you the ultimate checklist you need when preparing for your next trip up the mountains.
The Only Hiking Checklist You Need for Major Hikes
A backpacking checklist varies, according to your specific needs, where you are going, and how many days you'll be hiking. You can use this list as a way to keep organized and remind you of what you need.
1. A Quality Backpack
For starters, it's important that you choose the right backpack suitable for your trip. If you're going on a major hike that will take at least one or two days to conquer, opt for a backpack that can fit at least 50L. However, if it's a major day hike, then a daypack of around 30L or less is still good. Focus on lightweight materials with pockets and divisions to organize your items inside.
If you will be hiking on a rainy day, then consider getting a pack cover to keep everything dry.
2. Sleeping Gear
This is essential for those who plan on going on a major hike that will last at least overnight. Pack a lightweight tent (for protection) and sleeping bag (for warmth and comfort), which are the basic and crucial essentials. You may want to consider packing a tent footprint for your tent or to use a camping hammock as an alternative to a tent.
When packing a tent, be sure it's spacious enough for the number of people who plan to sleep inside it.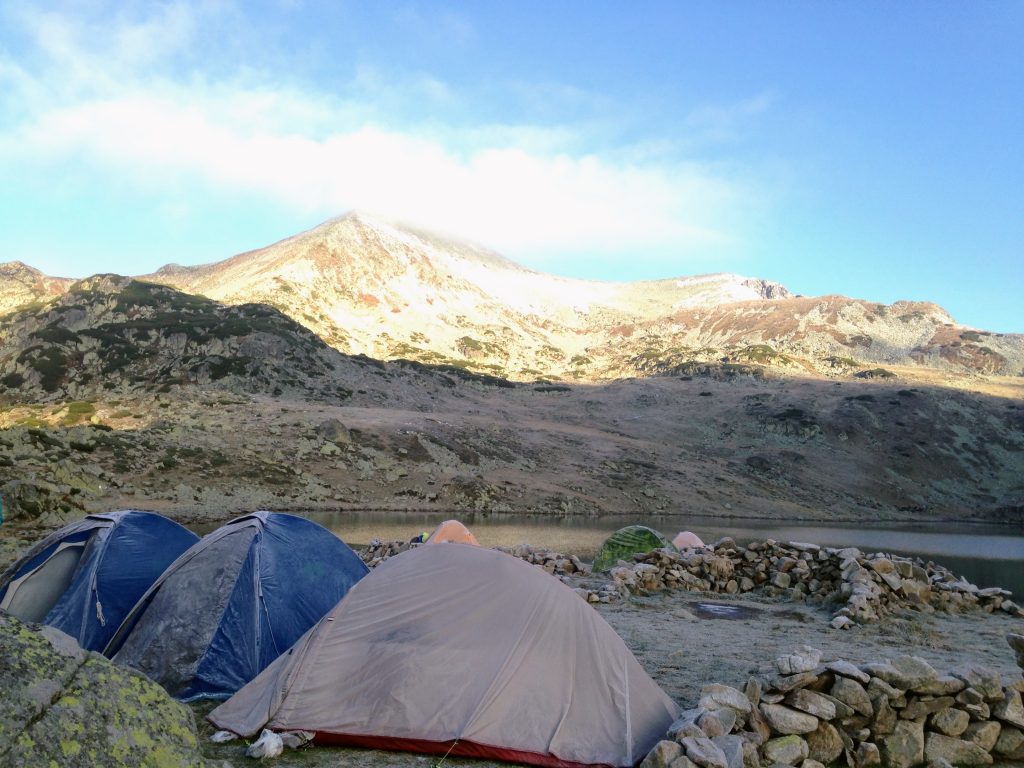 3. Navigation Tools
You don't want to get lost during the hike! If you plan on hiking alone or in a group without a guide, then invest in a map and trail guides, which provides useful information and the detailed trails. Opt to invest in a map case in case you plan on hiking in the rain.
You can also opt for a GPS device, but a compass is a much-needed device here for accurate navigation without the risk of it losing battery or signal.
4. Cooking Equipment
While you can invest in readymade food, it's also best to be ready to cook and to pack in the utensils required for food preparation and dining.
For those who will be cooking during the hike, pack a backpacking stove, fuel, matches and a lighter, as well as a cookware set where you will cook your meals and waste bags for your trash after cooking or eating.
If you don't plan on cooking, then you should still pack utensils (spoon, fork, and knife), basic dinnerware, and a dishwashing kit. Opt to bring other utensils like a can or bottle opener just in case.
5. Food and Drinks
This is an absolute essential regardless of how short or long you hike for. The amount would depend on how many you plan to feed, or how long you plan on being out.
I recommend that you invest in readymade meals and canned goods, which help you recover after an entire day of hiking. If you plan on cooking, pack in the essentials such as uncooked rice, eggs, meats, vegetables, and other ingredients you're interested in cooking. Pack in snacks for while you hike as well, such as energy bars or trail mix.
Another important thing to pack is water to stay hydrated. Pack at least 3L of water per day of hiking, or invest in a water treatment system.
6. Clothes
The clothes you wear depend on the weather you'll be hiking in. One the most important aspect for hiking and for activities in general – is to dress in layers, that way you're never too hot or too cold.

If you plan on hiking on a sunny day, then wear a wicking shirt and wicking shorts or pants. Wear the proper hiking shoes/sandals, sunglasses, and a hat if there aren't any shaded areas. Pack and use insect repellent and sunscreen as well!

For cold weather, make sure that you wear a wicking base layer, leggings, a fleece jacket, and gloves. Wear gaiters and socks underneath.
For rainy days, wear a waterproof jacket, rain pants, and waterproof gloves. Opt to wear boots or gaiters.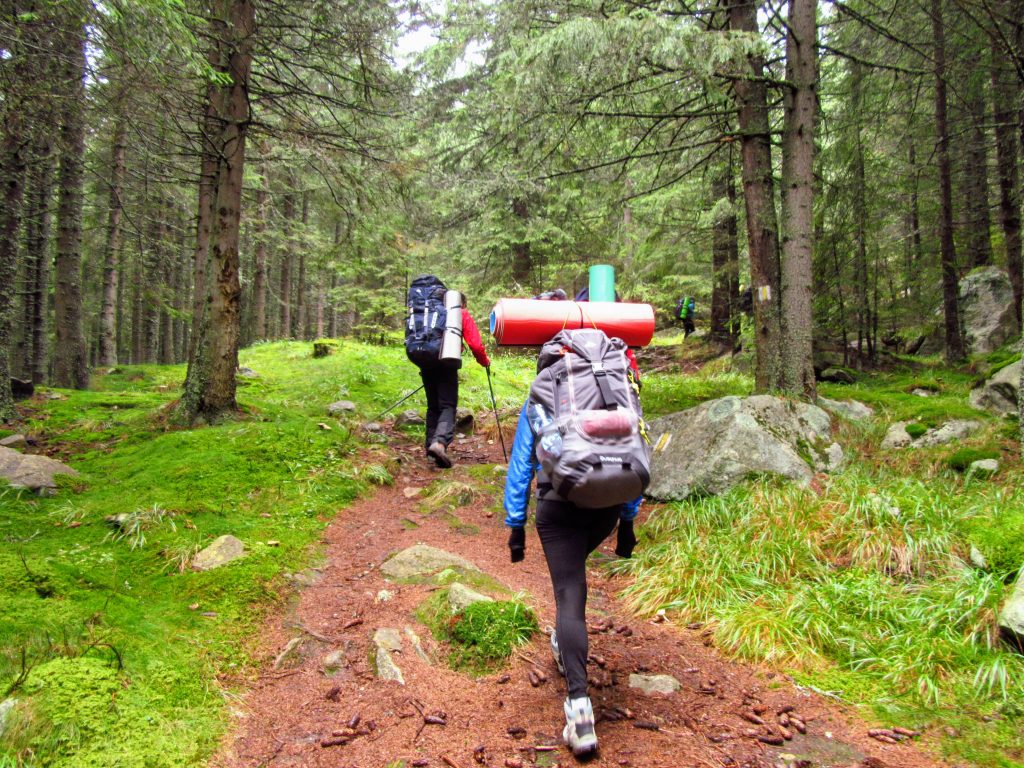 7. First Aid Kit
You never know what will happen while hiking, so pack in a first aid kit with the basic necessities to treat wounds and minor injuries. If you take any medicine, then pack it inside the first aid kit as well. You can find first aid or medical kits pre-packed to avoid the hassle of purchasing the necessities separately.

8. Survival Kit
This is another essential just in case things go wrong. Your survival kit should contain a multitool, locator beacon or flares, whistle, extra food, fire starters, a flashlight, and emergency shelter (if you didn't pack a tent or sleeping bag). Make sure that you have an extra battery or a power bank for your phone as well to stay charged when contacting your family.
9. Extra Items For Documentation and Experience
Last but not least, you'll want to have fun and capture the memories, right? You can bring a camera or use your phone when taking photos, as well as binoculars if you plan on birdwatching or sightseeing. Make sure that the camera and binoculars are lightweight to bring around!
Wrapping It Up
With the correct hiking items for safety and protection, you will have a fun hike without any major issues! Hopefully, this hiking checklist offered the starting point on what you should begin bringing with you on your next trips. Don't wait any longer and start creating your own list based on this article now!

Our Hiking/Backpacking list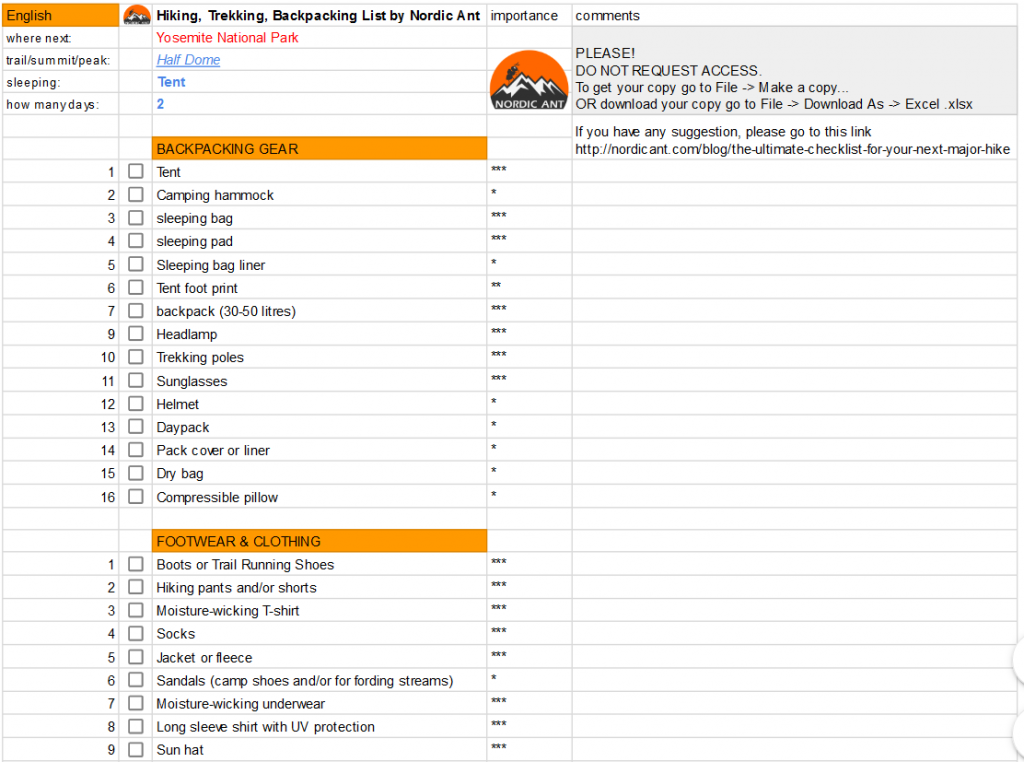 Also, we are sharing our Hiking/Backpacking list that we are using it always when we explore the outdoors.
If you have any questions or want to share your tips and experiences on hiking, then comment below. Your thoughts are much appreciated.