Thru-Hiking: What Is a Thru-Hike?
THRU HIKING
Hiking as we know is used to describe an adventure that involves long walks across the countryside. Hiking can take hours or days and it can be a daunting, yet interesting task. Hiking alone can be stressful but imagine how stressful taking long walks of over 2000 miles that can go on for weeks or months whilst having to complete the said journey at a specified time can be. These types of walks are called thru-hiking and because they are really stressful, it takes a lot of preparations and actions for you to have a successful thru-hike.
How To Successfully Complete A Thru Hike
If you ever complete a thru-hike, you will be overjoyed and the experience will be one you will never forget as you will find yourself going through a lot of endurance tests either mentally or physically. A great deal of the time will also be spent experiencing and admiring nature. In addition, you will also find yourself creating unbreakable bonds with people if you are hiking in groups.
We will be walking you through some of the important things to know before embarking on your expedition in the paragraphs that will follow. These tips can be the difference between a successful thru-hiker and a thru-hiker that couldn't complete his/her mission.
Research Very Well
It is common knowledge that to perform any given task, you should learn more about it. To complete a thru-hike, make sure you get almost all the necessary knowledge you can find about your expenditure. The good thing is; you are going through this post now so you are obviously on the right path. Learn more about the route, the possible problems you can encounter and how best to counter them. The best way to do this is to talk to people that have done it before; learn from their fails, emulate what made them excel and you will see how helpful it will be.
Make Sure Your Backpack Weight Is Low
It is important you analyze what you will need on the trip and make sure you prioritize them accordingly. You will be taking a very long trip and you will be surprised that you might end up throwing a lot of what you packed away because the weight is slowing you down or worse; making you tired easily. The trick is to be as efficient as you could possibly be by packing things that serve multiple purposes when you can.
Another way to efficiently drop your weight load is to make use of a technique called THE BOUNCE BOX OR DRIFT BOX; this is a smart move of carrying along some of the items you need throughout your journey without actually carrying them on your back. It involves you sending packages to towns you will be arriving at before you reach there. This technique ensures that you have all the necessities of your thru-hiking with you without having to go through the stress of unneeded luggage weighing you down.
Learn Basic DIY Techniques
Thru-hiking is all about survival! When on the trip, you should be able to fix your gadgets in little or no time. Practice different ways to ensure that your appliances are well maintained, cleaned and fixed whenever they get broken before you embark on your trip because it would be frustrating when they get broken when you really need them the most.
Do A lot Of Hiking
It is essential you practice a lot with backpacking before you begin your thru-hike expenditure. This will expose you to the rigorous physical and mental strength needed to succeed when you move to the big stage of thru-hiking. Like they always say "experience is the best teacher" so, by going backpacking, you will also be exposed to the little details you can't know about when you read up on hiking. Furthermore, you will have your fitness levels up and your confidence increased. So, my advice is; practice a lot.
Make Friends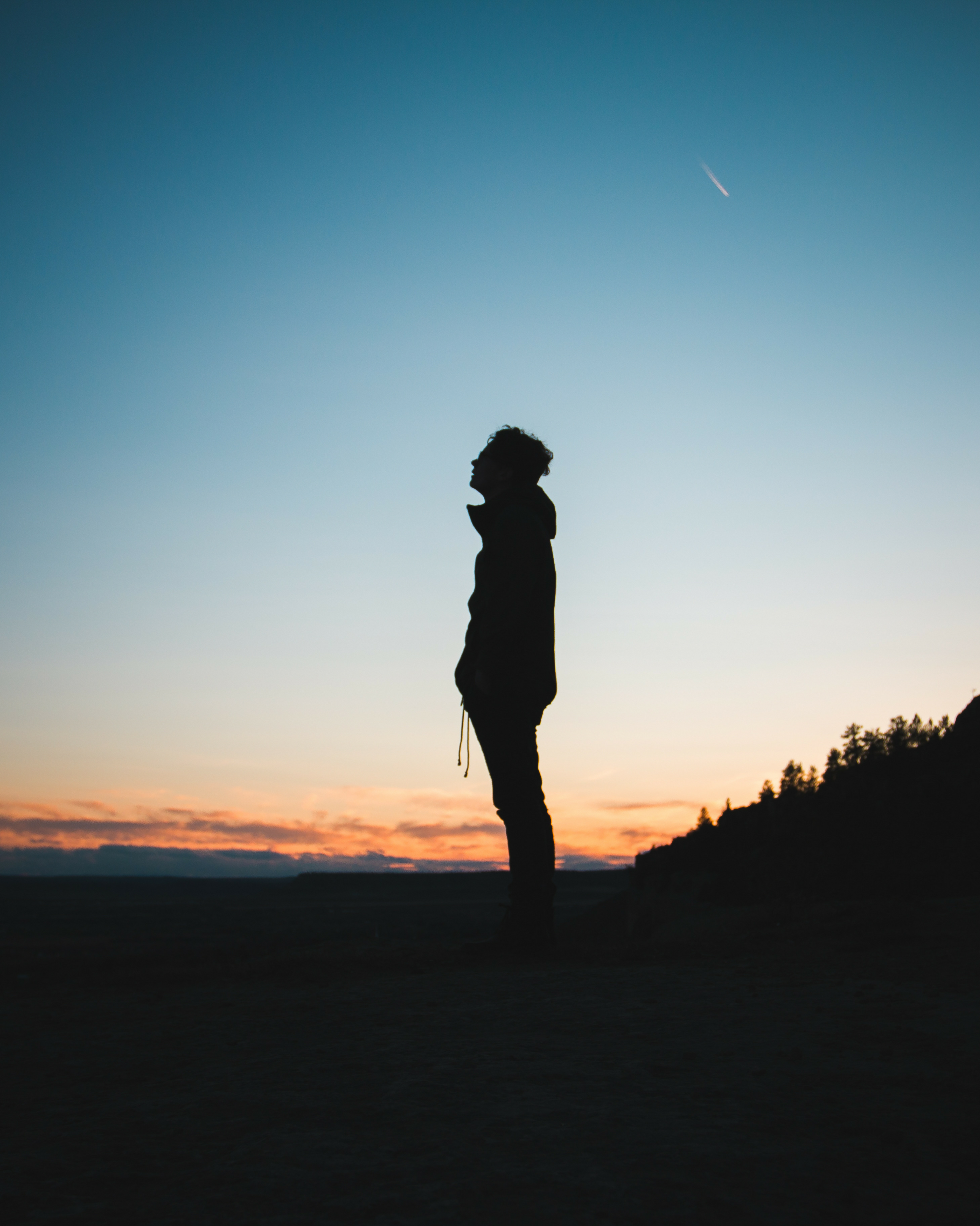 Making friends is important for your survival in thru-hiking because it entails you hiking for weeks and it sure can get lonely but when you have friends in the thru-hiking pack, they not only help you get through loneliness, they also serve as moral support to help you complete the journey. Furthermore, with your hiking buddies, you can form lifelong bonds that can impact you positively even when you get home.
Benefits Of Thru-Hiking
If you are searching for what you stand to gain if you go through this rigorous type of hiking, do not look further as we will be highlighting some of them for you below
Improves Health
According to various scientific researches, hiking helps to improve oxidative capacity which is responsible for a reduction in breast and prostate cancer. In addition, it helps improve cardiovascular health in people. Another study also showed that people who have survived breast cancer who go hiking have recovered quicker than those who didn't.
Fitness
Having one-hour walks can help you burn more than 450 calories. Imagine the number of calories you will burn by walking at least eight hours a day for weeks. With thru-hiking, you are sure to experience vigorous workouts without stressing your joints. Moreover, it can also help reduce blood pressure and the exposure to diabetes, strokes, and even heart disease.
Food For Thru-Hiking
Confused about the type of food you should pack on your thru-hike trip? We will be putting you through on the type of food you should pack; all you have to do is continue reading this article.
· Ready-Made Food: Since you will be spending most of your time on the move, it might be inconvenient to start making proper meals with your stove or firewood as the case may be. You will need some snacks that you will be able to consume even without having to stop moving.
· Lightweight Food: Weight of food is normally decided by its water contents and since your goal, while packing is to keep your weight load as low as possible, you should try your best possible to pack dry food like nuts, dried fruits, crackers, and cereal.
· Highly Nutritious Food: Because of the amount of energy and calories burnt daily while hiking, it is essential you consume more nutritious food to make up for what is lost. Food rich in fats, protein, calcium, carbohydrates, and calories should be prioritized.
Water For Thru Hikers
Water is one of the most essential resources of a thru-hiker and to have a successful hike, there must be a regular intake of it. As important as it is, it is very hard to carry because it is very heavy. Hikers have to find a way to make sure that the right proportion is being carried at all time. Naturally, water can be easily found on a trail because thru-hikers will pass streams, rivers, lakes, etc. every day. What is important is for hikers to take comfortable bottles or bladders with them to carry just enough water that will be needed until they get to the next water source. It is also important to carry treatment water treatments to prevent contaminations which can make you end up not completing your thru-hike. There are basically two types of water treatment; Filter and chemical. Both options serve the purpose and you will have less risk of taking contaminated water if you go for any the options.
What Do You Need For Your Thru-Hiking
Getting the necessary equipment is important for you to have a glitch free hiking experience. A lot of potential thru-hikers have no idea what they need to have before starting their expenditure that is why we have decided to help out by writing a list of essentials below.
Essential Gear
· A Strong fanny pack
· A compass and a map
· Water bottles, water purification tablets, and water filter
· Torchlights or headlamps
· Food
· First aid kits
· Knife
· Sunglasses and Sunscreens
· Lighters or matches
· Insect repellants
Clothing
· Boots and shoes
· Fleece jackets
· Large hats for sunshade
· Rain jackets and trousers
· Nylon pants or shorts (convertible)
· Thick socks
· Long sleeved shirt
· Gloves
Other Accessories And Gadgets
· Reusable plastic bags
· Lip balm
· Polythene garbage bags
· Toilet rolls
· Hiking poles
· Enough money
· Nylon Cord
· A bandanna
· Writing materials
· Stopwatch
· Sewing kit
· Cellphone`
· Binoculars
· GPS
· Radio
· Pocket Stove
· Toothpaste
· Sanitizers
· Wet wipes
Conclusion
Having learned a lot of tips on how to successfully complete a thru-hiking expedition, we hope you go on to make that great leap in achieving that great feat of being among the few people to complete a thru-hike.